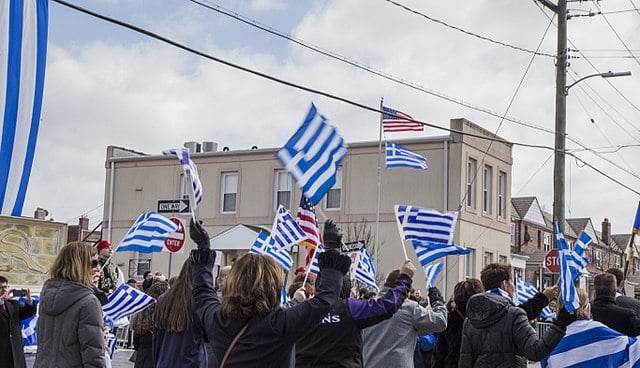 As he builds his brand and platform in D.C., Marafatsos aims to keep that value of community connection alive and at center stage. 
Throughout his entire entrepreneurial journey, Christos Marafatsos's professional approaches have been molded by hs Greek-American roots.  A proud 1st generation Greek-American, his foundation is integral to what drives his strive for success.  For so long, the Greek community has had a significant impact on American life, from the nation's economy and workforce to its multicultural society.  Proud to be a part of such an impactful community, Marafatos sets out to represent his fellow Greek-Americans with pride, dedication and a commitment to prosperity. 
A 1st generation Greek-American entrepreneur, Christos Marafatsos's approach to business is strengthened and shaped by his commitment to community. In his work as Co-Founder of Delta Produce, LLC, a Washington, DC based food service company, Marafatsos sees that value through to the fullest extent. He is particularly passionate about the startup's emphasis on knowing where their produce comes from and, more importantly, valuing the farmers who make it all possible. Continuing that community consciousness, Marafatsos is also passionate about Delta's Zero Waste Policy, which donates all unused food to local nonprofit initiatives that help feed local members of the community who are in need.
Washington, DC based entrepreneur, Christos Marafatsos has been honored by various awards of achievement. In 2011, he was recognized by Bloomberg BusinessWeek's 25 Under 25. That same year, Marafatsos also received a "Best Young Entrepreneur" Readers' Choice Award from Bloomberg.